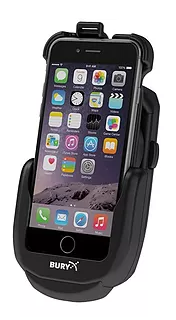 STAY SAFE
With a professionally installed BURY System 9 Car Kit…
With a range of options and accessories we have a cradle to suit your phone, combined with a high gain 3/4G antenna you will have
…great coverage in country locations.
SYSTEM 9 IN DETAIL
The right upgrade!
System 9 is the right upgrade for Bluetooth hands-free devices, which themselves provide the possibility of using an external aerial and charging the mobile battery. System 9 is designed in such a way that it can be combined with Bluetooth hands-free devices of different manufacturers.
The main components of the system are the BURY BasePlate mounting device and the BURY ActiveCradle device holder. Both can be linked together to become one unit quickly and easily thanks to our patented Klick-Montage
(click assembly).
The mobile telephone can also be put into the BURY ActiveCradle with just
one click. It enables the mobile to be held comfortably and securely and,
thanks to the integrated charging mechanism, it ensures unlimited talk time
in the vehicle.
BasePlate Mounting Device
The BURY BasePlate mounting device is the basis of the System 9.
On the BURY BasePlate you can find the connections for an external aerial as well as for the power supply. It can be fixed to the dashboard or installed on a swivel arm so that it can be removed again.
With the power supply, there is the opportunity to link the mounting device to the cigarette lighter or to the vehicle's power supply network.
The signal and reception quality is noticeably improved by the external aerial which can be connected to the BURY BasePlate.
Device Holder
The BURY ActiveCradle device holder is one of the two main components of System 9 and enables the Bluetooth mobile to be held comfortably and securely and also enables battery charging.
The aerial pick up and power connection are integrated into the casing.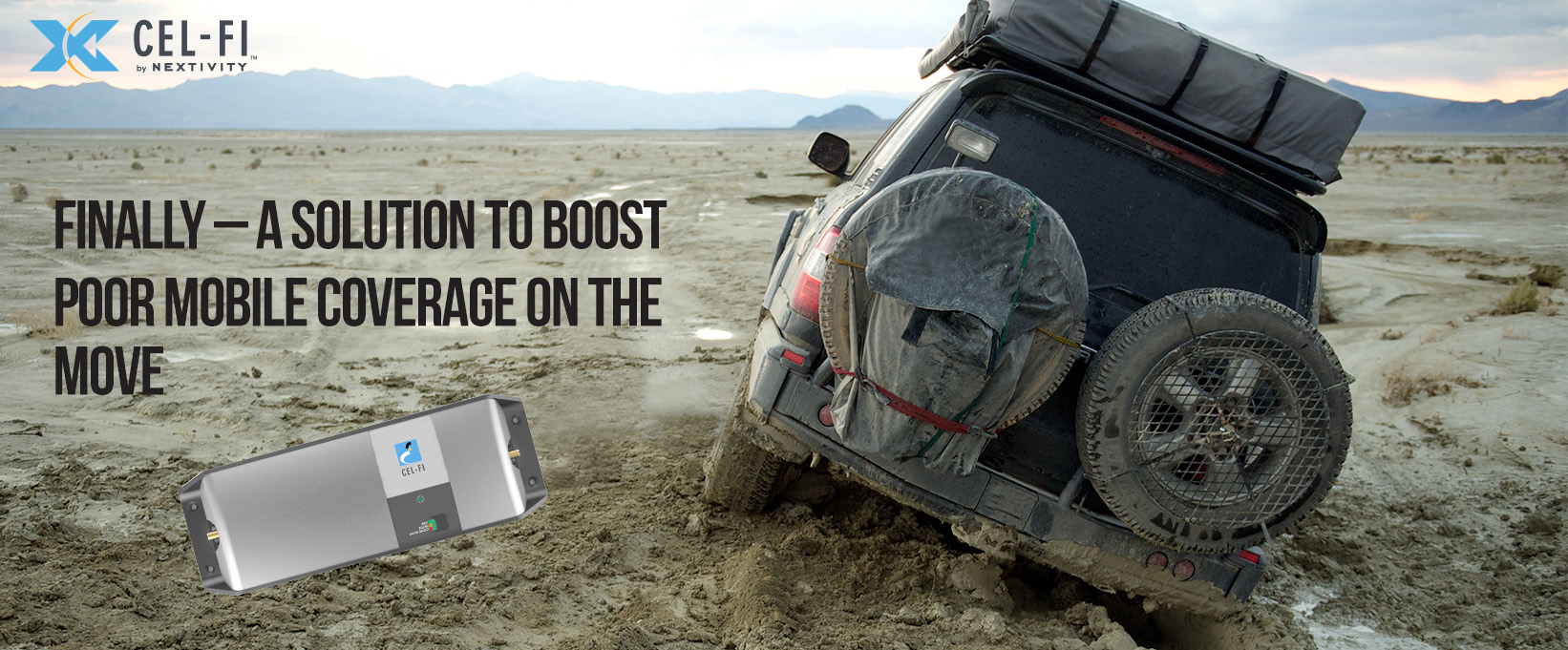 Cel-Fi GO Repeater for Telstra – Mobile Pack
We recommend this pack where you need easy self-install and wish to move the GO easily from vehicle to vehicle. The Cel-Fi GO for Telstra Smart Repeater is the ideal product to boost and distribute a 3G/4G mobile signal within your car, 4WD, or truck.
PACK INCLUDES:
– Cel-Fi GO Mobile Model
– Pulse Magnetic Low Shadow Base Antenna with 3.5m cable
– Adhesive Indoor Panel Antenna with 3m cable
– 12v Cigarette Lighter DC 5m Lead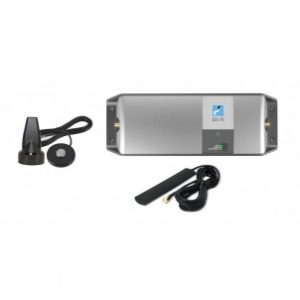 Cel-Fi GO Repeater for Telstra – Trucker/4WD EDGE Pack
We recommend this pack to get the maximum distance from a tower when you have an existing bull bar and you travel through remote flat countryside.
PACK INCLUDES:
– Cel-Fi GO Mobile Model
– Blackhawk Trucker Edge 105cm Antenna (698-960/1710-2170 MHz, 6/8 dBi gain) with 4m of PT240 cable (choice of black or white)
– Adhesive Indoor Panel Antenna with 3m cable
– 12v Cigarette Lighter DC 5m Lead